The Evolution of Putter Performance.
From rounded mid-mallets to high-tech, high-MOI larger mallets, the 2017 Futura family melds the best design characteristics of the previous generations with the result being a cohesive lineup of tour-proven shapes and configurations with enhanced stability and forgiveness, improved alignment features, and responsive feel and feedback.
MSRP: £335.00 (standard) | £355.00 (dual balance)

Scotty Cameron Futura Putters
Player Benefits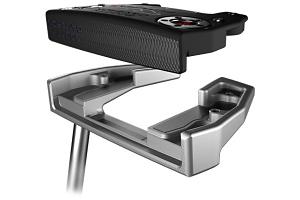 Multi-material technology
allows for larger putter heads and distribution of weight back and to the perimeter for enhanced High-MOI performance (resistance to twisting during the stroke). These high-MOI designs combine with Scotty's tour-proven heel-and-toe sole weighting technology to increase stability and forgiveness.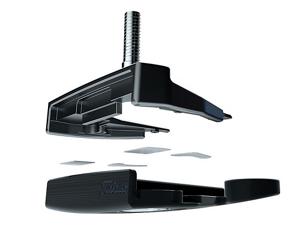 Vibration dampening system
connects the mid-milled face-sole component to the stainless steel frame of each model, and produces soft but responsive feel and feedback.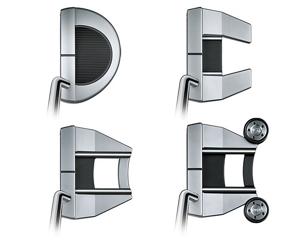 Enhanced alignment options
including milled topline sight lines, dual-purpose alignment (5W, 5S, 6M, 7M), new pop-through visual cues, rail alignment features and bright lines framing the sweet spot – provide added confidence at address.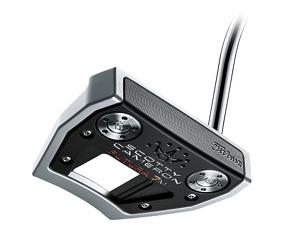 Heel-and-toe weighting
removable weights are perfectly matched to shaft length, ensuring consistent balance, feel and forgiveness at any length.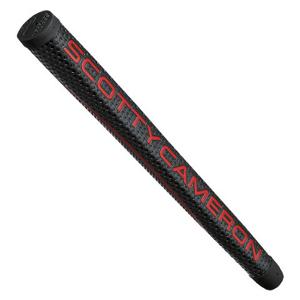 Matador midsize grip
provides player preferred softness and comfort without sacrificing feel or feedback.
The Art of Putting
This selection guide will help you choose a Scotty Cameron putter and improve your performance on the green.
Models
Futura 5CB
Classic meets modern in this rounded "cavity back" mid-mallet with multi-material face-sole technology and a black aircraft aluminium flange plate.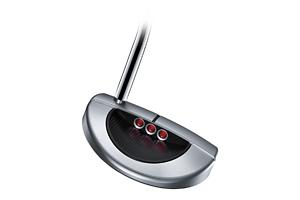 Futura 5MB
Classic, elegant "muscle-back" rounded mid-mallet with wrap-around face-sole technology and completely solid stainless steel flange.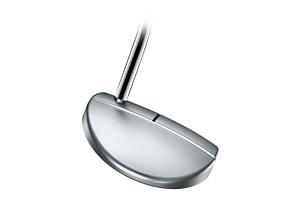 Futura 5W
This update to the popular Futura X5 adds multi-material face-sole technology and enhanced dual purpose alignment features that frame the ball and aligns the sweet spot with white flange lines placed parallel to each wing.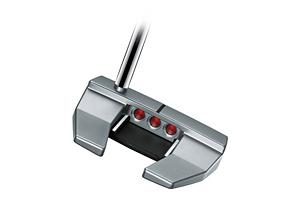 Futura 5S
In response to Tour feedback, Scotty has created the straight-shafted Futura 5S, which is similar in shape to the Futura 7M but in the more compact "5" size. A dual-purpose alignment design frames the ball and aligns to the sweet spot.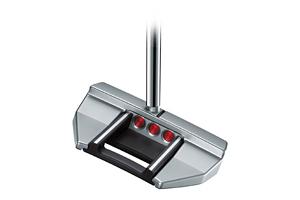 Futura 6M
Combining some of the best MOI-enhancing design cues of the Futura X and the Futura X7, the Futura 6M offers the ultimate in forgiveness and resistance to twisting on off-centre strikes.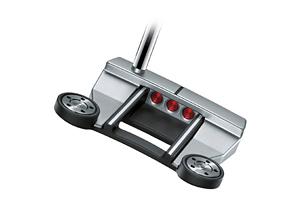 Futura 6M DB
The ultimate in high MOI, forgiveness and stability, the Futura 6M Dual Balance adds an extra 50 grams of weight in the head and at the butt end of the shaft to slow and stabilise the putting stroke.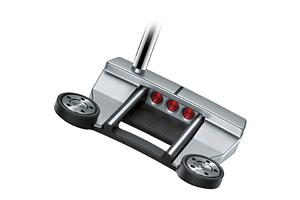 Futura 7M
An updated take on the multi-material Futura X7M, the 7M features refined shaping of the back wings and stainless steel "bar back", which moves weight back behind putter face for added forgiveness and dual-purpose alignment.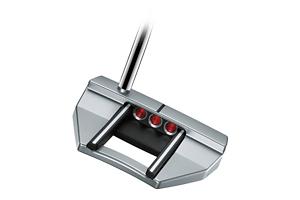 Specifications
 

MODEL

LOFT

LIE

LENGTHS

NECK

TOE FLOW

OFFSET

STOCK GRIP

FUTURA 5CB

3.5°




70°



33", 34", 35"
Flowing Single Bend
Minimum
Full Shaft

Black Matador Mid

FUTURA 5MB

3.5°




70°




33", 34", 35"




Flowing Single Bend




Minimum




Full Shaft




Black Matador Mid

FUTURA 5W

3.5°




70°




33", 34", 35"




Flowing Single Bend




Minimum




Full Shaft




Black Matador Mid

FUTURA 5S

3.5°




70°




33", 34", 35"



Straight Shaft

Minimum



No Offset

Black Matador Mid

FUTURA 6M

3.5°




70°




33", 34", 35"




Flowing Single Bend




Minimum




Full Shaft




Black Matador Mid

FUTURA 6M DB

3.5°




70°



38"

Flowing Single Bend




Minimum




Full Shaft




Black Matador Mid DB

FUTURA 7M

3.5°




70°




33", 34", 35"




Flowing Single Bend




Minimum




Full Shaft




Black Matador Mid
Stock Grips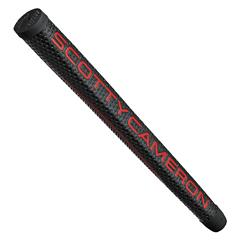 Models: 5CB, 5MB, 5W, 5S, 6M, and 7M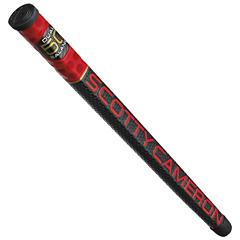 Model: 6M DB