Corporate Social Responsibility
Acushnet is a global organization and we work, live and interact with many communities. It is in our interest to be respectful of those communities, to be good corporate citizens and to do what we can do to respect and protect the environment and the workers that make our products – wherever they are located. It is good business – and it is the right thing to do.

The Environment: Carbon & Climate
Protection of the environment is one of our biggest responsibilities and we respect the needs and concerns of the communities in which we live and work. We are committed to responsible environmental practices that minimize our impact on the environment and protect the safety and health of our associates and the public. We will comply with all applicable environmental laws and regulations and we continuously look for ways to reduce the environmental impact of our operations.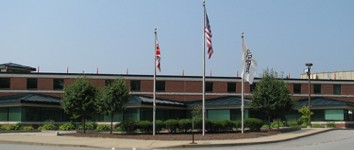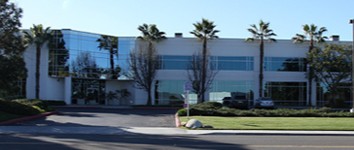 Our Environmental Compliance Risk Mitigation effort has been in place for over 30 years. Due to the complexity and changing nature of environmental rules and regulations, we employ a team of environmental compliance specialists and also contract with experienced, professional environmental consultants in pursuit of our goal of 100% compliance, and resulting mitigation of risk of damage to the environment. We have also made considerable investments in equipment and processes to reduce our emissions far below permitted levels.
In addition, our Energy Management Team has been in place since 2008. This team seeks to ensure that our facilities have reliable, cost effective energy supplies, with a focus on conservation, to reduce our overall energy usage. Acushnet maintains a long standing interest in energy conservation, and regularly explores and implements renewable energy opportunities such as solar and wind. Corporate policy requires that that all capital projects funding requests to be accompanied by a "Project Impact Report" that requires project managers to identify the impact (positive or negative) on energy consumption and the environment. This impact is one of the key criteria we use to determine how to allocate capital funds. We also dedicate resources to studying and understanding all the latest incentives provided by Federal, State and local utility programs to ensure that capital dollars are invested in the most cost effective manner possible.
Examples of past and current initiatives include:
In 2020, our U.S. golf ball manufacturing facilities received 32% of their electricity needs directly from renewable sources. Between 2012 and 2014, we provided leadership in the early stages of large scale solar development in Massachusetts by entering into long-term "virtual net metering credit agreements" for five large scale solar farm projects. By committing to purchase 100% of the utility bill credits associated with over 17,000 MWhs generated annually by these facilities, Acushnet played a critical role in financing the projects and bringing them online.

Our U.S. golf ball manufacturing facilities meet nearly 30% of the plants' energy needs from solar farm projects, equaling the energy needed to power over 2,100 homes annually.
In 2020, we renewed our commitment to invest in highly efficient Combined Heat and Power ("CHP"), a technology proven to operate at higher efficiency and lower emission rates compared to the equivalent import of electricity and burning of fossil fuels, for process operations and to heat the facilities. The 2020 project at Ball Plant II marks our third major capital investment in CHP and replaces an aging CHP system with a more reliable, state-of-the-art CHP system that will provide many years of highly efficient, on-site, heat and power production with cleaner emissions.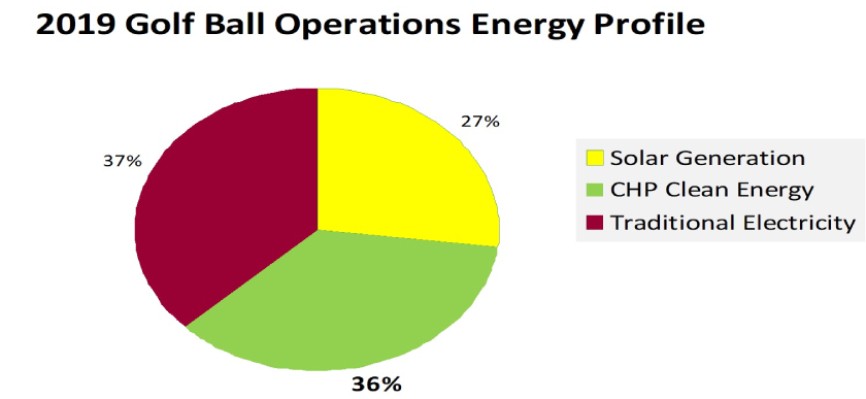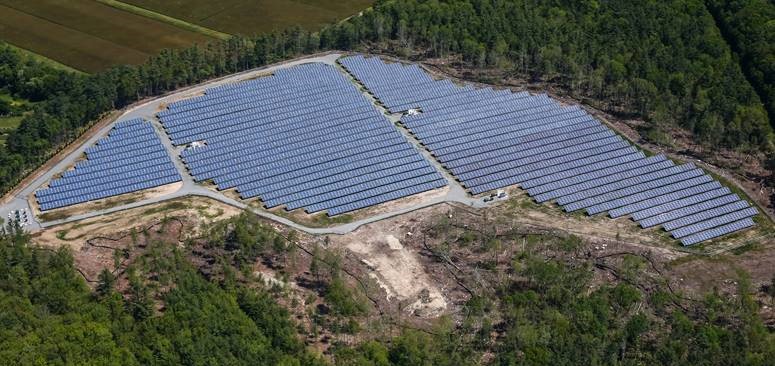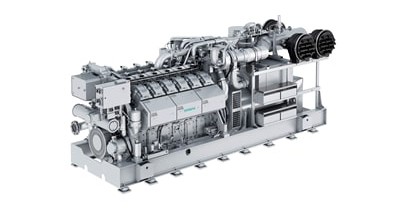 Cogenerating units at our U.S. golf ball manufacturing facilities supply clean energy from natural gas that meet over 35% of the plants' energy needs, equaling the energy needed to power over 2,900 homes annually. These high efficiency cogeneration systems take exhaust heat generated from these units and cycle it back into our processes and also use this energy to heat the facilities. In 2015, we were recognized as a "Clean Heat and Power Champion" by the Northeast Clean Heat and Power Initiative and, in 2009, we were the inaugural recipient of the Massachusetts Department of Energy Resources "Beacon of Energy" award for our achievements in energy utilization from alternative energy sources.
We have installed a battery energy storage system at our Ball Plant 2 to store excess energy for use during peak demand periods, easing stress on the power grid.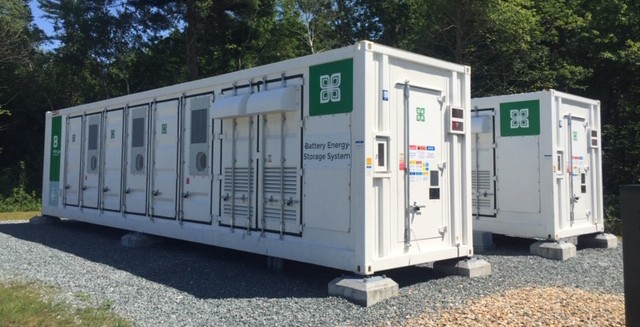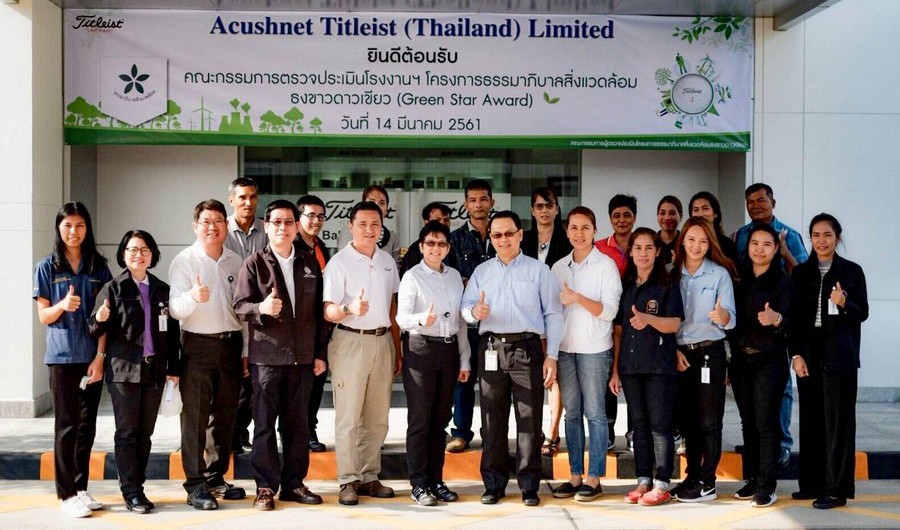 Our Thai golf ball facility received the "Green Star Award" from the Thai government, signifying excellence in environmental management, environmental best practices and community engagement.
Energy to run the golf ball and club manufacturing operations is primarily electricity. In 2020, golf ball manufacturing facilities worldwide and the primary golf club manufacturing facilities in the US. combined used just over 55,400 megawatt hours.

Acushnet Company continuously strives to minimize its environmental impact from manufacturing operations. Hazardous waste generation has been minimized through formal team evaluation and review. Cross-platform team members rely on experience to guide manufacturing advances to maximize raw material use, inherently minimizing all wastes. Efforts also focus on less toxic raw materials. We have a long history of source reduction and recycling programs aimed at landfill diversion and the use of non-VOC solvents and particulate control devices to mitigate any environmental impact to the community. In 2020, U.S. golf ball and golf club operations achieved a 93 and 87 percent recycling rate, respectively, diverting more than 1 million kilograms and over 1/4 million kilograms, respectively, of material from the landfill, and less than 1.5 and 1 percent, respectively, of all solid waste is regulated as a hazardous waste.
We have comprehensive recycling, waste reduction, water conservation and reduction programs in our manufacturing facilities worldwide. In 2019, our factories made significant efforts to recycle process waste and the majority of the waste generated at our Golf Ball Operations was converted into energy: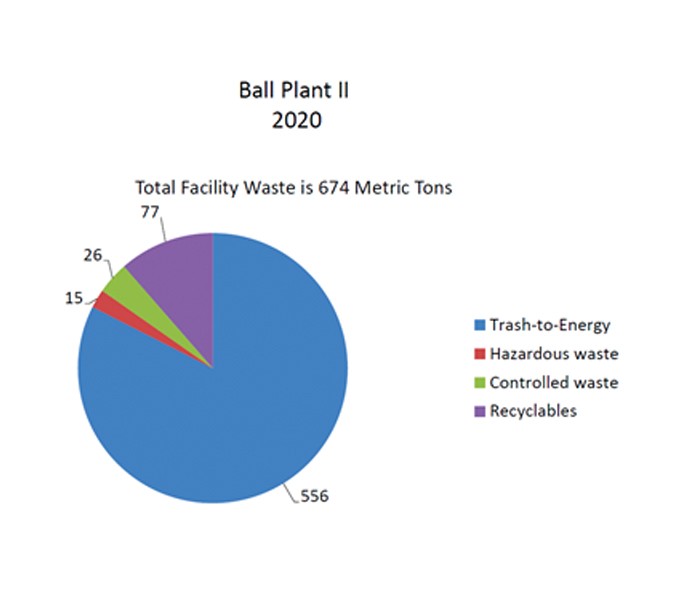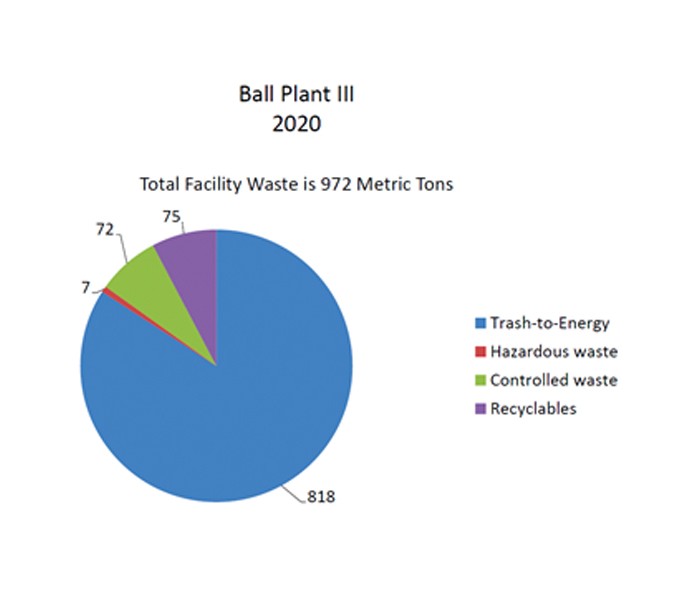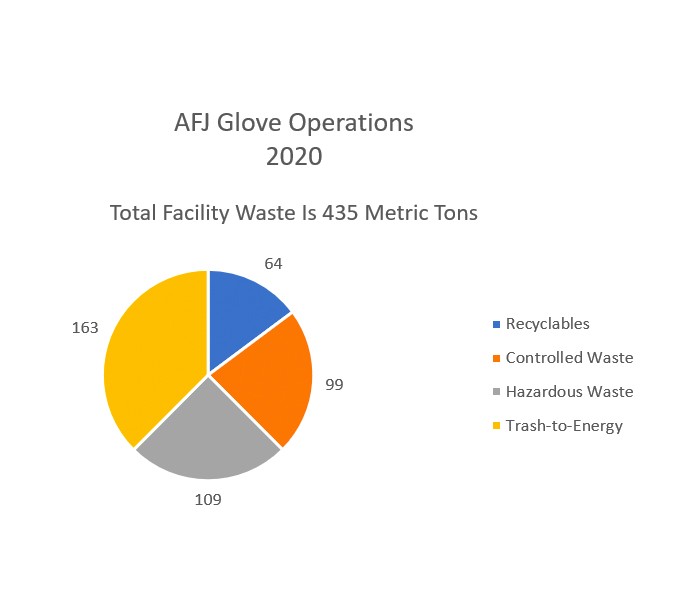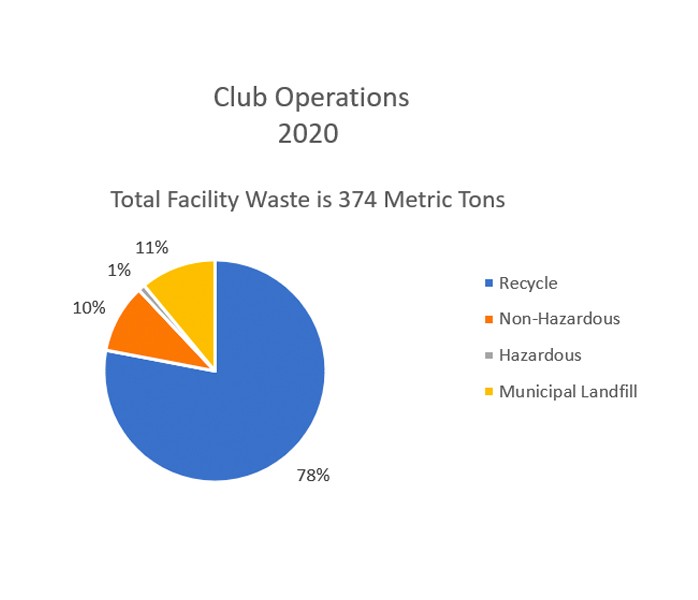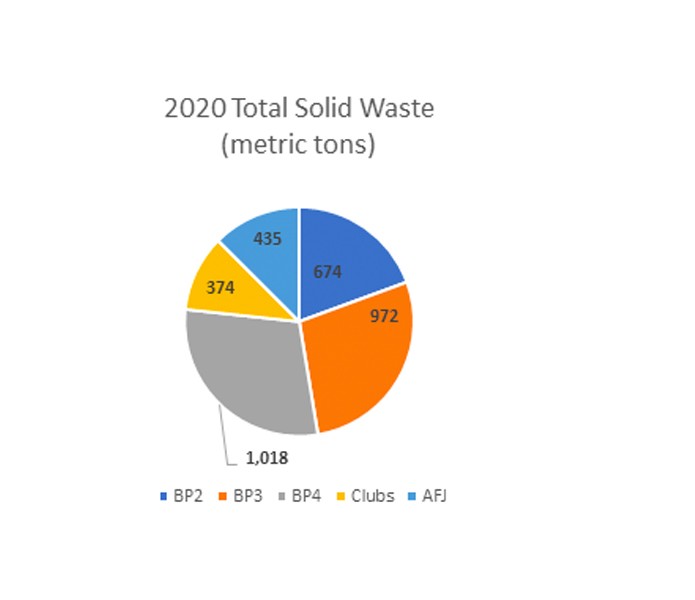 We monitor various regulatory lists of toxic/hazardous substances through regulatory tracking databases and regulatory alert services for any substances that may be of potential concern for our products. We then review all new ingredients through our approval system to ensure that these materials are not included in products or are present only in amounts below any regulatory thresholds. Monitoring is supplemented with written certifications from suppliers concerning the presence of harmful chemicals in their products, such as TCLP constituents, REACH Restricted Substances or Substances of Very High Concern, and chemicals that are subject to the Toxic Substances Control Act. Natural Gas is the only other energy source, and over 917 million cubic meters were consumed in 2020.

Acushnet's manufacturing operations have been continuously refined for over fifty years to minimize water use. Major processes that use water have been closed-looped to reduce consumption and other processes evaluated to minimize water resources. Modernization efforts have also greatly reduced loading to water discharges, easing the burden of the local municipality to process. Water consumption in 2020 for golf ball operations worldwide was 206,118 cubic meters. Golf club operations consumed 79,570 cubic meters, primarily to support the maintenance and operation of the Titleist Performance Institute in California, a state-of-the-art 30 acre golf testing and club fitting facility.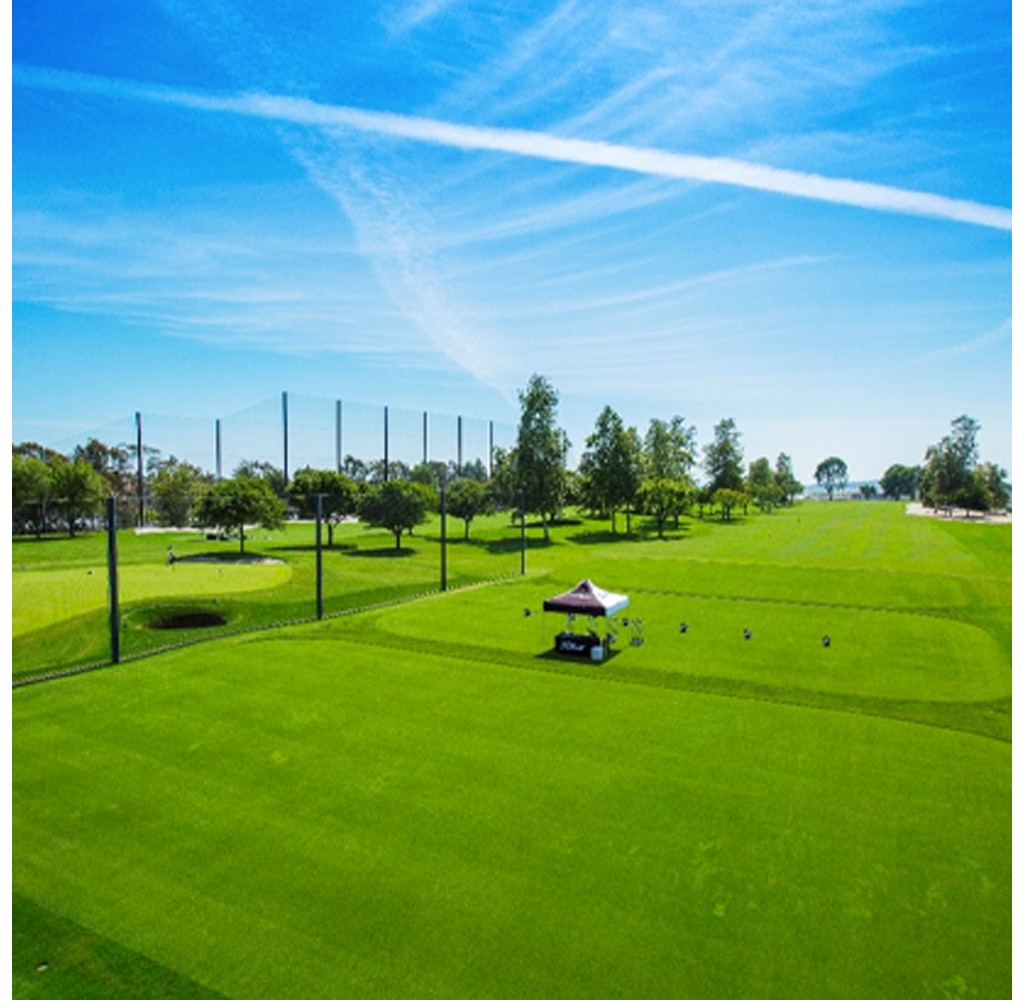 All worldwide golf ball manufacturing facilities combined emitted 18,335 metric tons of greenhouse gas.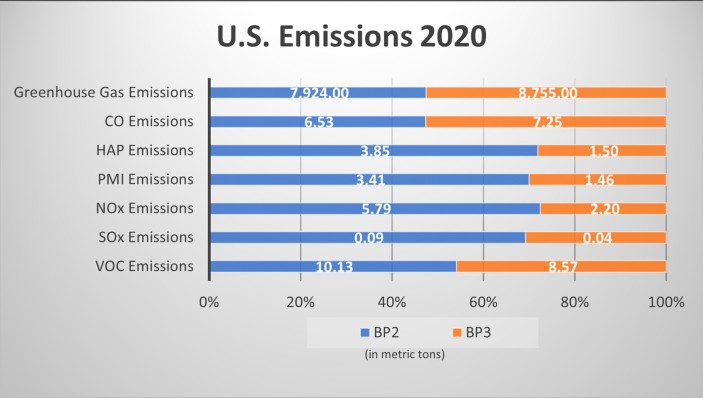 While Acushnet Company prides itself on these accomplishments, we continue to look to expand sustainability programs and initiatives to achieve our goal in minimizing our environmental footprint.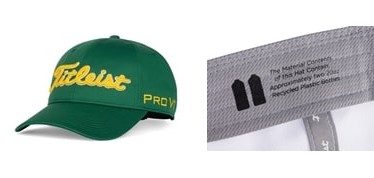 We have introduced the Titleist Green Out Collection. These special edition hats and headcovers are designed and manufactured to include recycled materials.
Continuing in 2021 is the Titleist Green Out Collection. These special edition hats and headcovers are designed and manufactured to include recycled materials.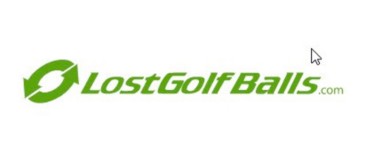 PG Golf, the Company's recycled golf ball subsidiary, has processed and resold over 37,000 tons of used golf balls since operations began in 1992, helping to put discarded rubber, surlyn and urethane prodcuts back into play, rather than lost in the rough or in the water.
Many Titleist and FootJoy golf gloves are packaged using plastic made with 30% post-consumer recycled content, which eliminates 30% of the consumption of virgin, non-renewable plastics.
Our key golf ball packaging provider is 100% carbon neutral and certified by the Forest Stewardship Council and the Sustainable Forest Initiative.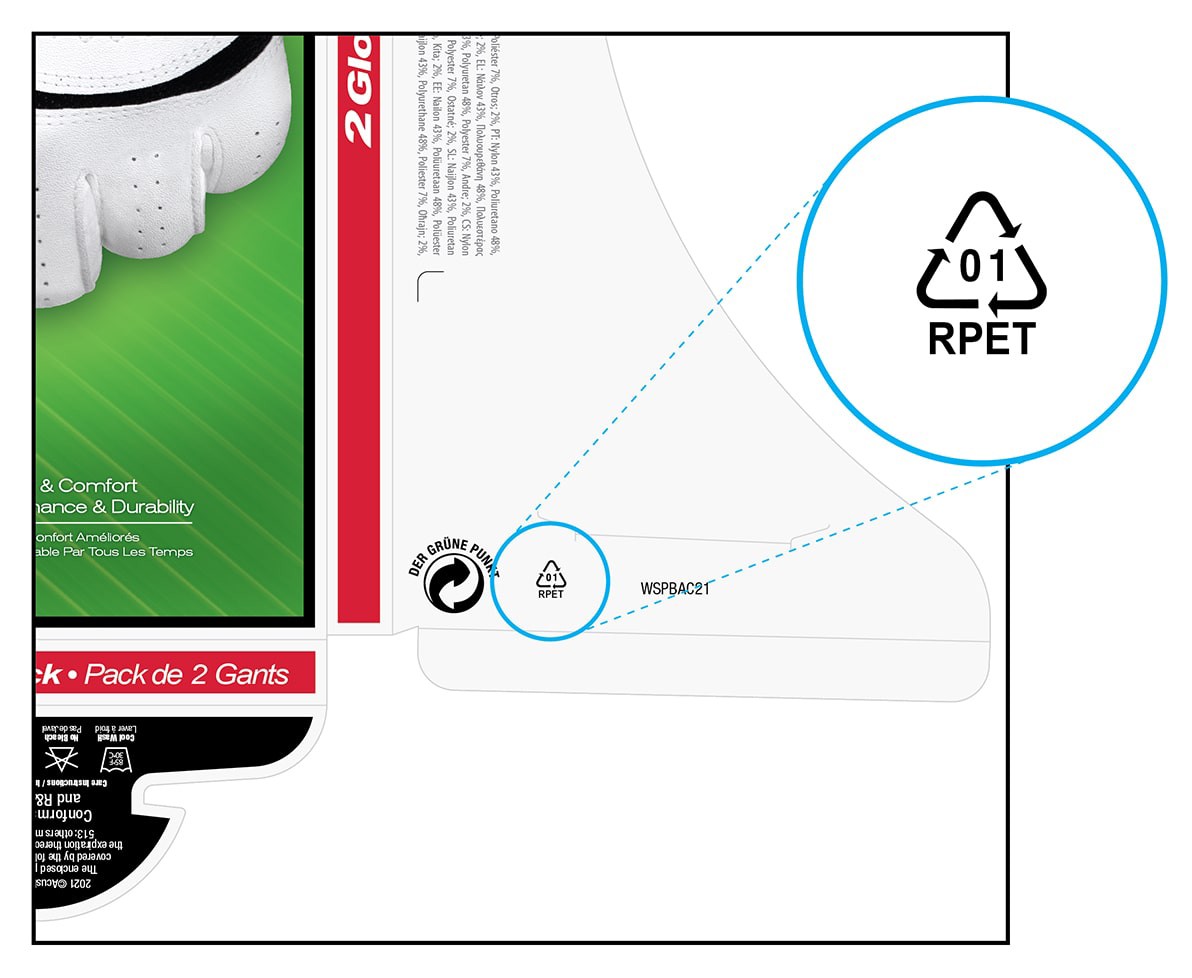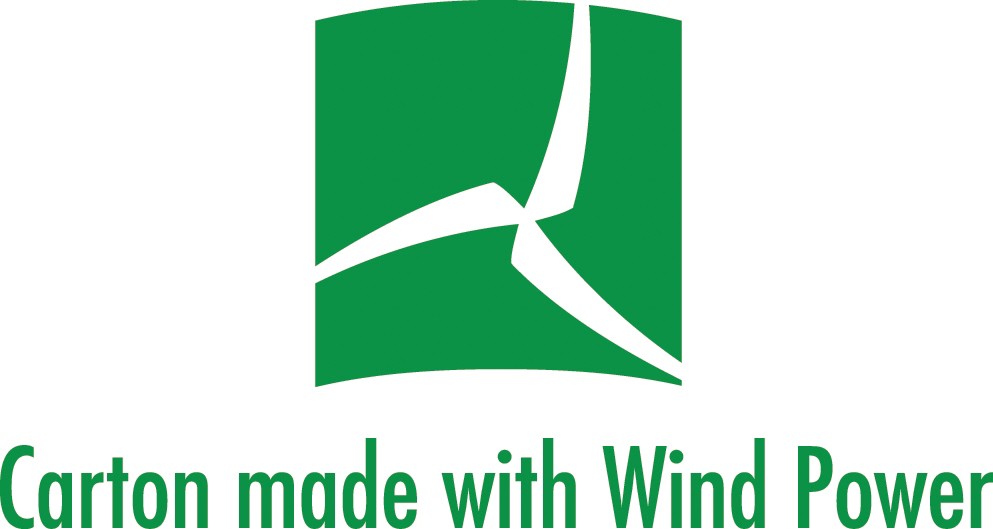 Supplier Review Program
Our associates are guided by our key beliefs of uncompromising integrity, values, and our constant respect for people. These key beliefs are vital to Acushnet's success. To support this success, the Acushnet Company Supplier Citizenship Policy (the "Policy") available here, establishes guidelines that respect human rights, workplace safety and protection of the environment. we are committed to responsible environmental practices some of which are available here.
Acushnet Company expects each of its suppliers worldwide to conduct their business activities in accordance with the elements contained in the Policy. These elements are the Company's minimum standards and are not intended to supersede any applicable governmental regulations or requirements. All suppliers are expected to conduct their activities, including activities related to their employees, in compliance with all applicable national and international laws and regulations. Where differences or conflicts in standards arise, the highest standard shall apply.
Each supplier and its individual operations are expected to comply with this policy and, upon request, provide evidence of compliance. We also expect our employees and suppliers to conduct themselves in accordance with all other Acushnet Company policies, including the Global Human Rights Policy, available here, and our Code of Business Conduct and Ethics, available here.
Suppliers will be selected, and then monitored, based in part on compliance with these policies and Acushnet Company global citizenship supplier expectations will be communicated to each supplier chosen. Acushnet Company suppliers will maintain reasonable evidence that the requirements of this Policy are being met by their suppliers and contractors, and, where appropriate, by their sub-suppliers and sub-contractors. This evidence may include certification forms, written questionnaires, audits, inspections, or other appropriate documentation. Appropriate levels of compliance review will be undertaken depending upon the risk exposure assigned to suppliers. The main objective is to bring suppliers into compliance in a reasonable amount of time. However, continued noncompliance in critical areas may affect the supplier's business relationship with Acushnet Company, up to and including termination of the business relationship by us. To ensure suppliers demonstrate compliance with our policies, or evidence they are working towards such compliance, the Company performs supplier audits in accordance with its Supplier Review Program.
Program Administration:

The Company's Nominating and Corporate Governance Committee of its Board of Directors has oversight responsibility for the matters contemplated by the Supplier Citizenship Policy and our Global Human Rights Policy. Company management is responsible for the ongoing administration of these policies and the Supplier Review Program.
Applicable Company employees will receive training on the requirements of these policies. Suppliers are expected to provide training on the requirements of these policies to appropriate personnel.
The Supplier Review Program is administered by the Global Citizenship Policy Subcommittee consisting of Company Compliance Committee (the "Committee") members with expertise/responsibilities in this field. The Committee will receive approval for all programs/policies from the Acushnet Company Compliance Committee with oversight by the Nominating and Corporate Governance Committee. Helping to administer program for Company-owned factories will be the Acushnet Health & Safety Department.
Program Summary:
Risk Analysis conducted annually for suppliers providing goods exceeding US$50,000 and a Factory Risk Score assigned.
The Risk Score is used to determine the Company's review actions, ranging from completion of a Supplier Evaluation Survey, to conducting an independent 3rd party audit with follow-up Corrective Action Plans and confirmation.
If child labor, forced labor, or discrimination is noted, immediate corrective action will be required from the factory. The factory will receive formal warning that if it does not respond with immediate corrective action or an acceptable Corrective Action Plan within a reasonable amount of time, production will be relocated to another factory.
The main objective is to bring suppliers into compliance in reasonable amount of time. Continued noncompliance in critical areas will result in cessation of business relationship.
In addition to the above, Company associates in various capacities such as Product Development, Quality Control, etc. may visit supplying factories. During these visits, on an appropriate frequency, the "Acushnet Company Supplier Citizenship Compliance Program Limited Factory Inspection Form" will be completed and submitted for review and follow-up.

Safety & Wellness
Whether they design our products, make them, promote them, sell them, service them, account for them, or do any other task in support of any of these functions, every Acushnet associate makes a valuable contribution to the team. The Company is committed to a workplace atmosphere of trust and respect, free from discrimination and harassment. We recruit, employ, evaluate and promote qualified people without regard to race, color, religion, sexual orientation, marital status, national origin, citizenship, sex, age, disability, veteran status, gender identity or expression, genetic information or any other basis prohibited by law.
We are also committed to maintaining a safe, secure and healthy work environment. No activity is so important that it cannot be done safely. As a global leader in the golf equipment industry, employee safety and health is prioritized in each of our golf ball, golf glove and golf shoe manufacturing facilities, our golf club assembly facilities, and our distribution centers and support operations worldwide. Led by a dedicated team of approximately 25 associates, the Company is committed to implementing best-in class health and safety programs aimed at minimizing risks to our associates and complying with all applicable safety and health laws and regulations. To this end, the Company has established a comprehensive Health and Safety Management Program that covers the following elements: (1) safety & health education; (2) enforcement; (3) evaluation of workplace hazards; (4) associate involvement; (5) safety audits; and (6) communication. Each element contributes toward achieving the overall goal - eliminating safety hazards, minimizing accidents, and promoting a healthy workforce. This commitment is part of our culture and includes the following achievements:
All three of our U.S. golf ball manufacturing facilities and our U.S. packaging facility have been recognized by the U.S. Occupational Safety and Health Administration as "VPP Star" facilities. The VPP Star program is a "Voluntary Protection Program," by which eligible facilities voluntarily commit on an ongoing basis to an enhanced program of protection for its manufacturing employees. VPP Star status is a certification by US OSHA that the sites have implemented effective safety and health management systems and maintain injury and illness rates below national Bureau of Labor Statistics averages for their respective industries.



Our commitment to worker safety is not limited to our U.S. facilities. The operation of our Thai golf ball facility is virtually indistinguishable from our US operations and is certified to the ISO 9001 quality standard.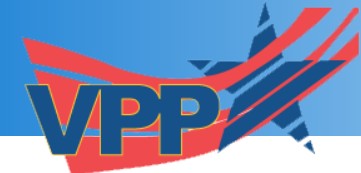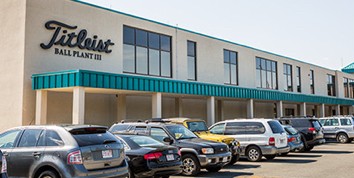 Our golf glove factory in Thailand is certified to the TLS 8001 Thai labor standard, ISO 9001 quality standard, ISO 14001 environmental standard and ISO 45001 occupational health and safety standard
The Company finished 2020 with a fatality rate of zero and an OSHA Recordable Incident Rate of 0.9 and an OSHA DART Rate of 0.8, which are 69% and 53% lower than the industry average, respectively.
We expect integrity and full compliance with applicable laws and best practices from all businesses in our supply chain and compliance with our Supplier Citizenship Policy.
• Acushnet HealthWise, Wellness For Life, is our associate initiative that is intended to create a culture that encourages and supports associate safety, health and wellness. Through partnerships with the medical community and Acushnet HealthWise Coaches, associates gain access to high quality health and wellness services. Associates receive incentives for healthy behaviors, which include up to a 30% surcharge avoidance for healthcare benefits. HealthWise is based on four pillars: prevention, education, nutrition & fitness, and volunteerism. Acushnet's role is to encourage behaviors in each pillar through offering on-site educational programs, fitness center programming, on-site wellness staff to coach associates on meeting personal nutritional or fitness goals, on-site services (including physical therapy, chiropractic care, psychiatric care, massage therapy, acupuncture and reflexology) and volunteer activities in our local communities.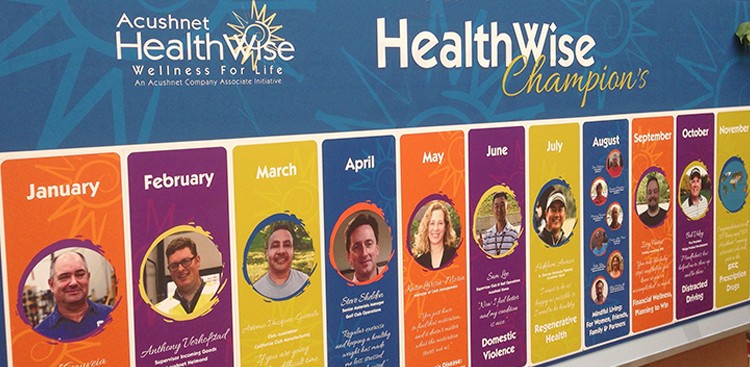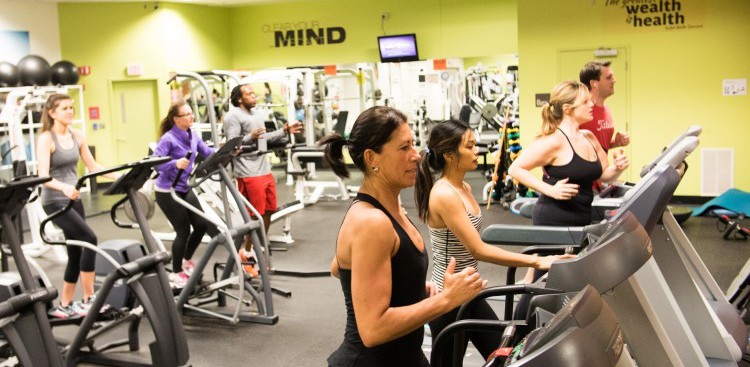 Fitness Centers
Wellness Coaches
Dietitians
Fitness Coaching
Group Exercise
Healthy Cafeteria
Physical Therapy
Chiropractic Care
Psychiatry
EAP Services
Acupuncture
Reflexology & Craniosacral Therapy
Massage Therapy
Medical Case Management
Wellness Lectures and Videos
Warm-up and Stretching Routines for shift workers

People & Community
Acushnet earned the distinction of being named one of America's Best Mid-Sized Employers of 2021 by Forbes Magazine (as one of the top 500 mid-sized companies nationally). The list of best mid-sized employers was determined by Forbes in partnership with Statista, a market research firm. Forbes and Statista selected America's Best Employers based on an independent survey in which 50,000 Americans working for companies in 25 different industries with at least 1,000 employees in their U.S. locations were asked open-ended questions. The evaluation was based on both direct and indirect recommendations.
Diversity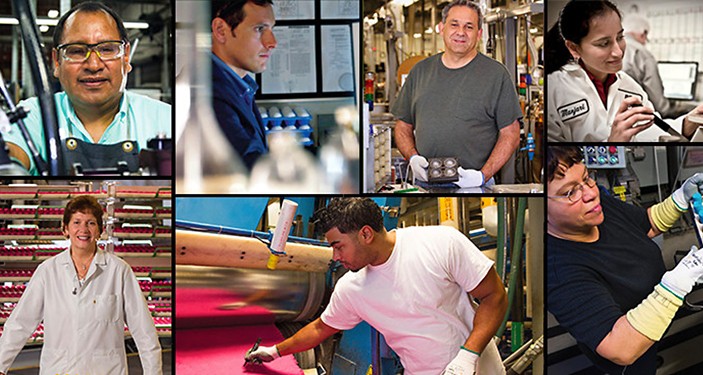 "Great achievements are not born from a single vision, but from the combination of many distinctive viewpoints. Diversity challenges assumptions, opens minds and unlocks our potential to solve any problems we may face." – Unknown Author
In the game of golf, success is directly contingent on the ability to utilize every club to its fullest potential and make the most of every shot. We feel the same way about our business. To us, each person in the Acushnet Company family is important. We draw from diverse experiences and ideas from all of our associates. In doing so, we strengthen and improve our global perspective, and are able to provide an environment where distinct contributions and new thinking are supported and encouraged. It's a tradition we're extremely proud of. One where the myriad of voices and opinions we invite help to make us a better company, distinguished above and apart from the rest.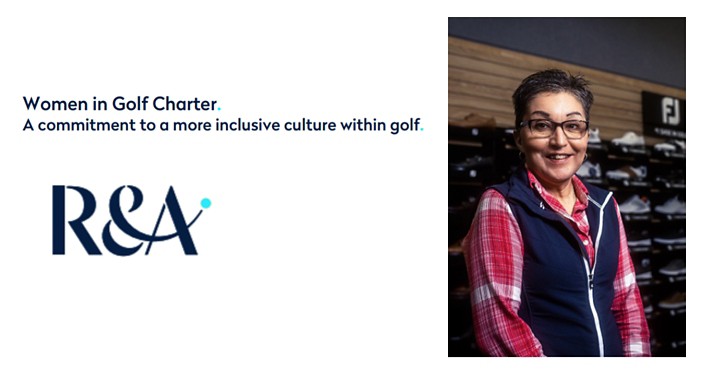 In March 2021, the Company became the first global golf brand to sign the Women in Golf Charter (available here), which was launched by The Royal and Ancient Golf Club of St. Andrews (the "R&A") in 2018.
The Women in Golf Charter aims to strengthen golf's focus on gender balance, increase the participation of women, girls and families within the sport, and also ensure positive action is taken to create more opportunities for women to work within the industry.

People & Community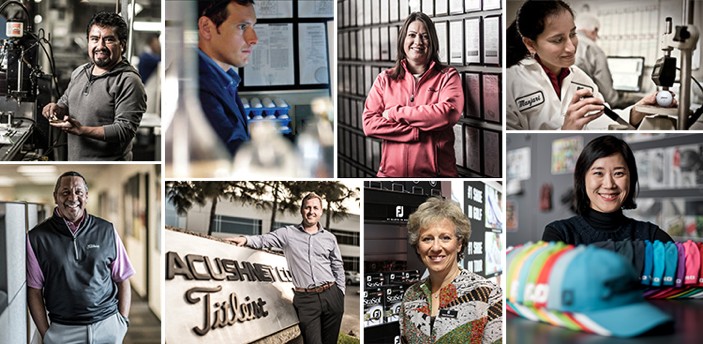 We are committed to our communities through direct Company engagement. We encourage our associates to give back by providing their time to the community and through monetary contributions. Recent and ongoing community engagement includes:

People & Community

Our "Chipping In" for COVID-19 relief efforts raised over $785,000 in 2020 for golf professionals and those in our communities affected by the pandemic. In addition, hundreds of thousands of preventative masks were donated to hospitals.


Partnership with the United Way through corporate fundraising, event sponsorship, holiday giving, food drives and other initiatives.



Sponsorship of Folds of Honor, a nonprofit that provides educational scholarships to the children and spouses of fallen and disabled military service members.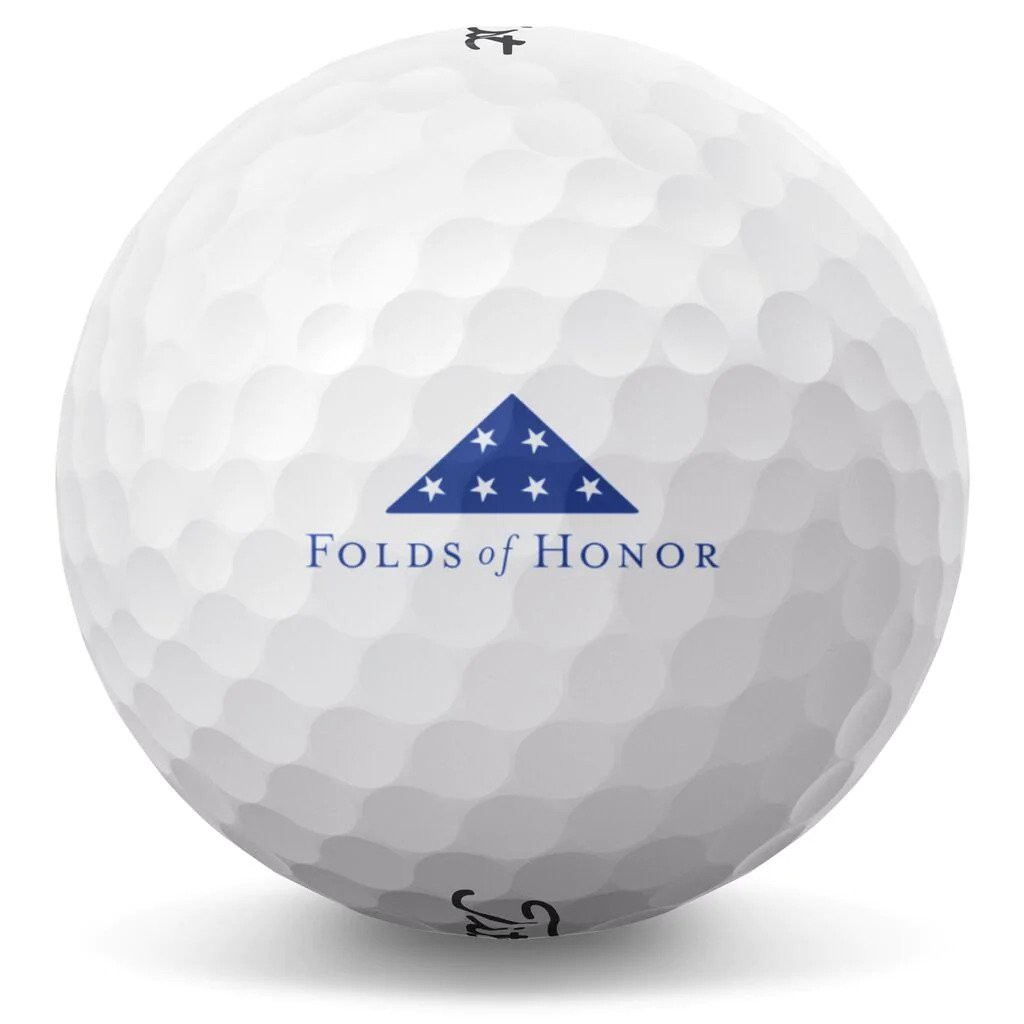 With the help of Dream on 3, in 2020 we hosted a young man who wished he could play golf with Webb Simpson for a day. We were able to coordinate with our Titleist Gear Team to get him a custom bag (with his name on it), FJ sent him golf outfits just like Mr. Simpson, our Titleist golf ball team sent logo balls, and our Titleist golf club team made up a full 14 club custom clubs for his big day. Dream On 3 is a non-profit organization headquartered in Charlotte, NC. that creates sportsthemed experiences for those, ages 5-21, who are living with a life-altering condition.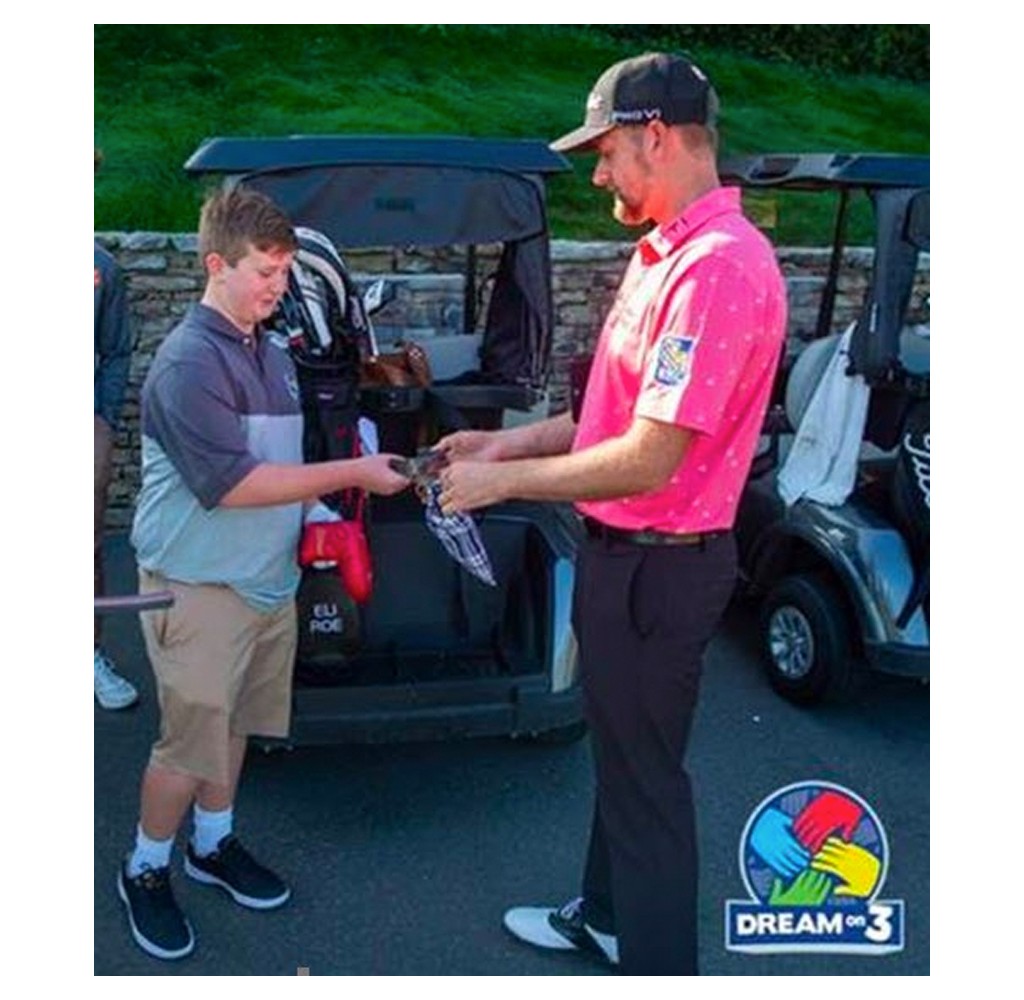 In 2020, we continued our program of excess cafeteria food contributions to local homeless shelters, delivered by volunteer associates. To make up for the impact of COVID-19 on our cafeteria operations, we supplemented our donations to the program with monetary support.
2019 sponsorship and hosting of A Bed for Every Child, whereby over 120 Company associates volunteered to build and paint forty beds for children in need.
In 2019, over 2,300 pounds of our cafeteria food excess was donated to local homeless shelters and delivered by volunteer associates, resulting in the provision of over 2,400 meals to those in need.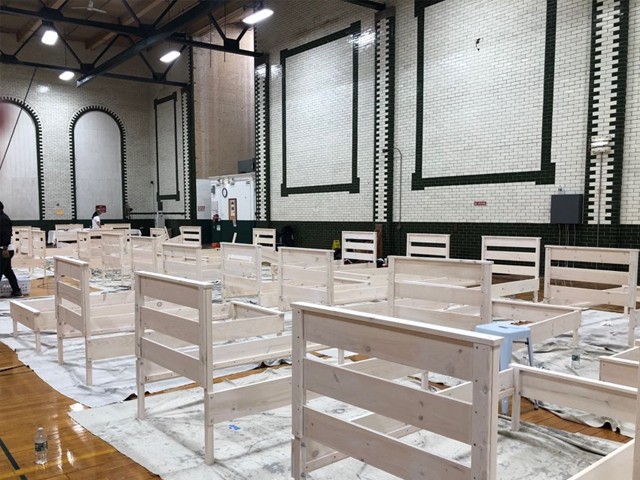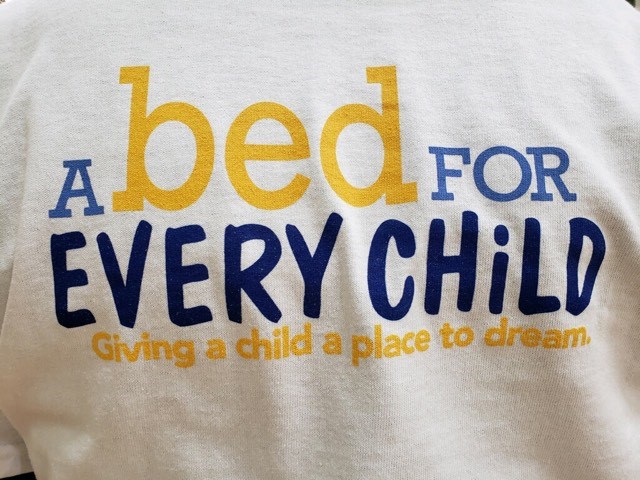 Terms of Sale
Acushnet Company reserves the right to reject orders for imprints on our products that may, in our sole discretion, be inconsistent with our company values or brand identity, including, but not limited to logos, designs and/or personalizations that are negative in nature, advocate violence or illegal activity, or are slurs, hateful, threatening, libelous, defamatory, vulgar, obscene or pornographic.