Holiday Order & Shipping Information
To help increase the likelihood of a timely delivery during the holidays, please review our up-to-date shipping information.
Titleist Pro V1
The Greatest Combination of Speed, Spin and Feel
Pro V1 is the optimal premium performance choice for most players, and the most played ball model in golf. The Pro V1 is the choice of Scottie Scheffler, Jessica Korda and Max Homa, to name a few.
Pro V1 has a softer feel, less spin and flatter trajectory than Pro V1x, which makes it the preferred model for players who like exceptionally long distance, the ability to flight shots, and score with precision and touch.
Available in White and High Optic Yellow.
Features
Mid Flight Trajectory
Maximum Short Game Spin

Soft Feel
What You Need To Know
Inside The Engine
Improved performance starts on the inside with a high gradient core that acts as a central engine for high speed and lower long game spin.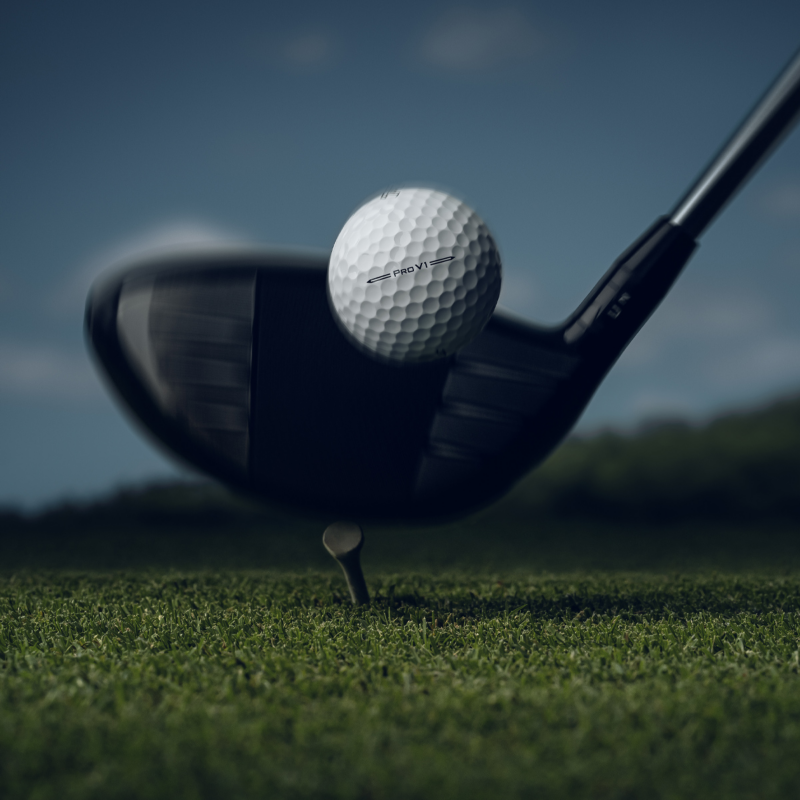 Amplified Speed. Very Low Long Game Spin.
The high-flex casing layer adds speed and delivers very low long game spin on full shots.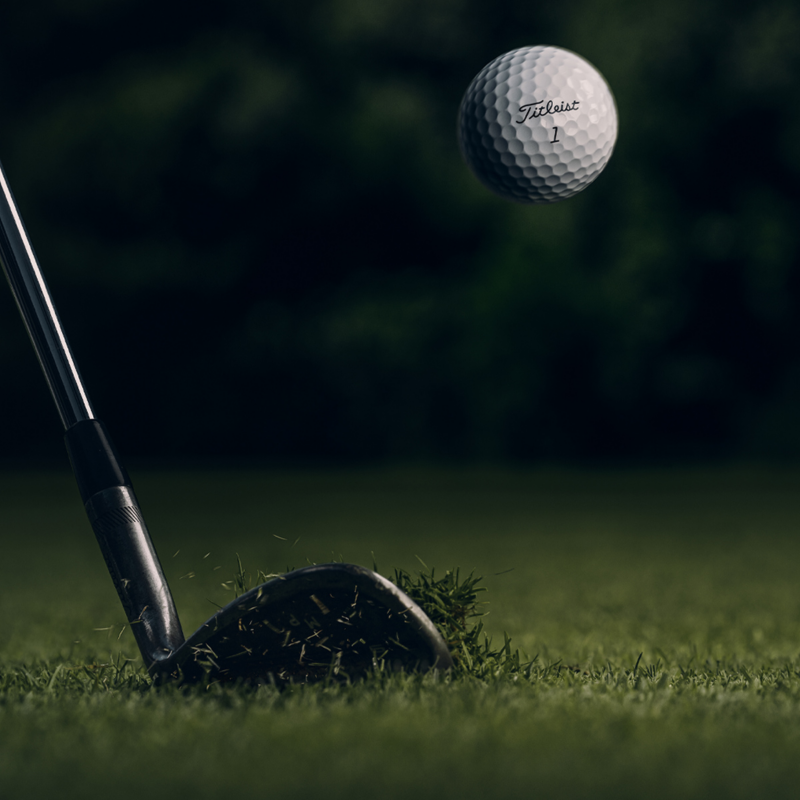 Unrivaled Drop-and-Stop™ Control
The soft cast urethane cover completes the total performance of Pro V1, delivering excellent greenside spin to help golfers shoot lower scores.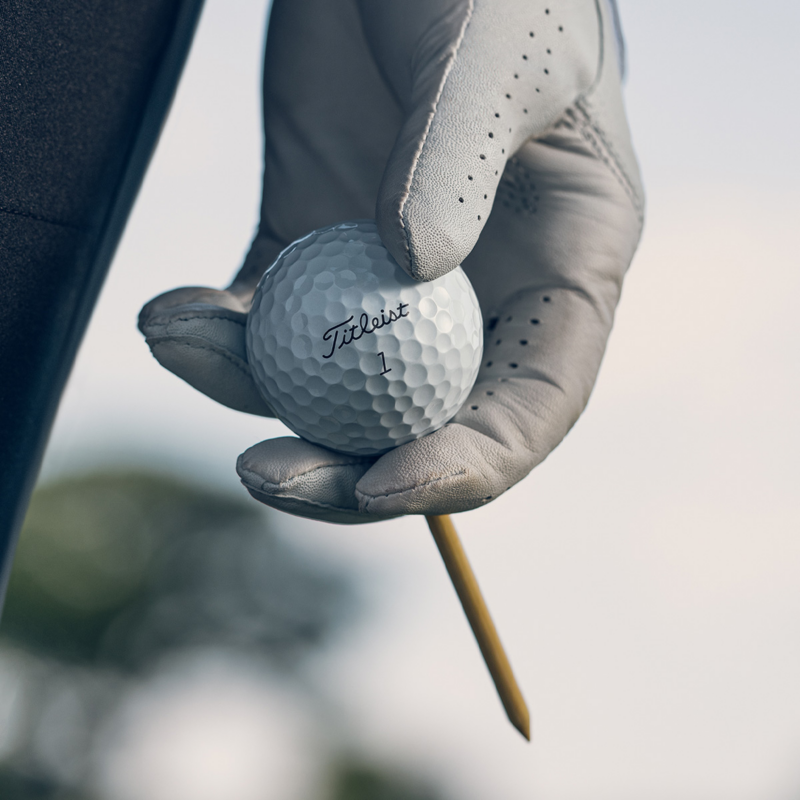 Penetrating, Consistent Flight
A spherically-tiled 388 tetrahedral dimple design delivers a penetrating and consistent flight.
Pro V1 Player Profile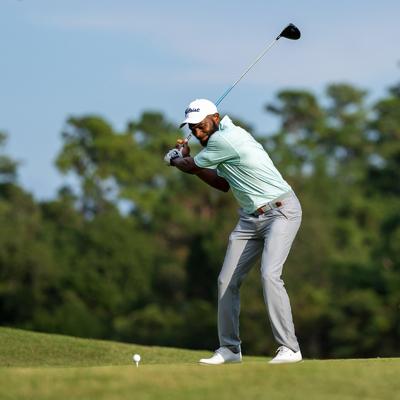 For Flatter Flight
For players with launch conditions higher than optimal, the mid-flight aerodynamics of Pro V1 can help bring the ball down, which can add total distance off the tee and more consistency on approach shots, which can lead to shorter putts more often.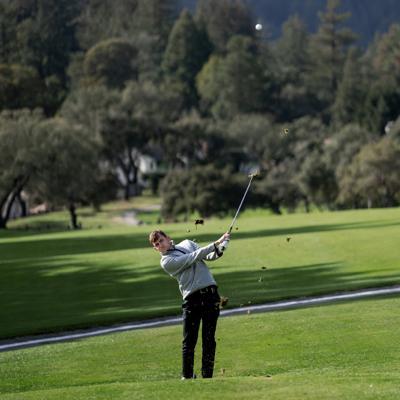 For Exceptional Spin
Optimizing your spin can help you hit shots that travel longer and straighter. If your mid to short irons tend to display more spin than optimal, consider Pro V1. The construction of Pro V1 is designed to spin less than Pro V1x. And when it's time to stick it close, the cast thermoset urethane cover will give you the premium spin required from the middle of the bag down to finesse shots with your wedges.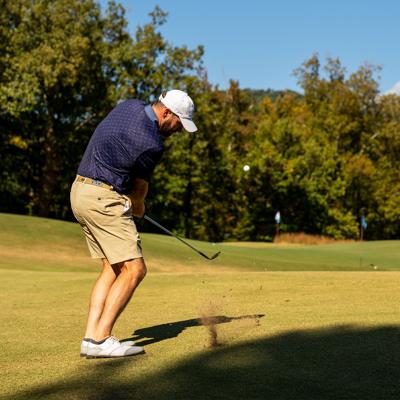 For Legendary Feel
Feel is a preference that every player experiences in their own unique way. For some, it's the sound off the putter, or the grab at impact on a wedge shot, and for others the contact experience off the tee. On every shot, the overall construction of the Pro V1 is softer than Pro V1x and inspires confidence to shoot your lowest scores.
DESIGNED TO OUTPERFORM
To earn the Titleist script, every new golf ball must outperform the prior generation.
Pro V1 On Tour
Who's Playing Pro V1
More Distance. More Consistency.
Scottie Scheffler
"Having that consistency in a golf ball, and knowing when I strike it properly it's going to do what I need it to do, is really important."
Pro V1
Meet The Pro V1 Family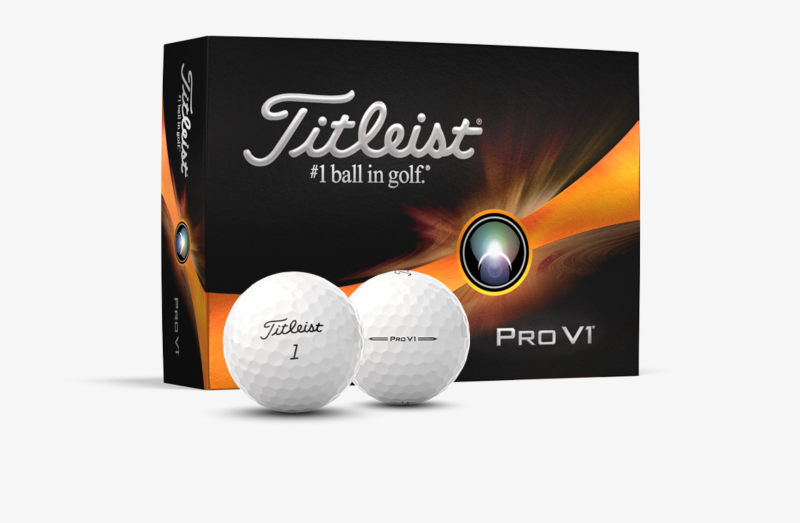 Pro V1
For all players that prioritize performance.
Pro V1 RCT
Pro V1 RCT has the same performance benefits as Pro V1 and is engineered for radar based launch monitors to provide the most accurate golf ball data on these devices.
Pro V1 Yellow
The same performance benefits as Pro V1, but with a High Optic Yellow finish.
Compare
Find My Golf Ball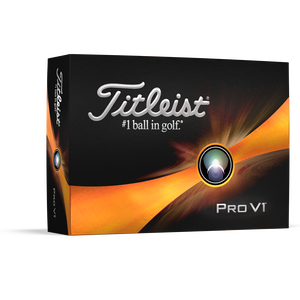 Available Colors
White, Yellow
Best For
All players that prioritise performance.
Available Colors
White, Yellow
Best For
All players that prioritize performance, and need or want higher flight and spin.